The international exhibition for agriculture was held in Riyadh, Saudi Arabia on the May of 17-20.
The OverGrower' New Generation has been presented on the Saudi Agriculture 2022.
LuxaVita® and GrowPillar have been shown too.

Advanced Grower Systems' Team and our Dammam's Regional Partner provided the presentation of all the systems features, let to manage a greenhouse based farm at the real time.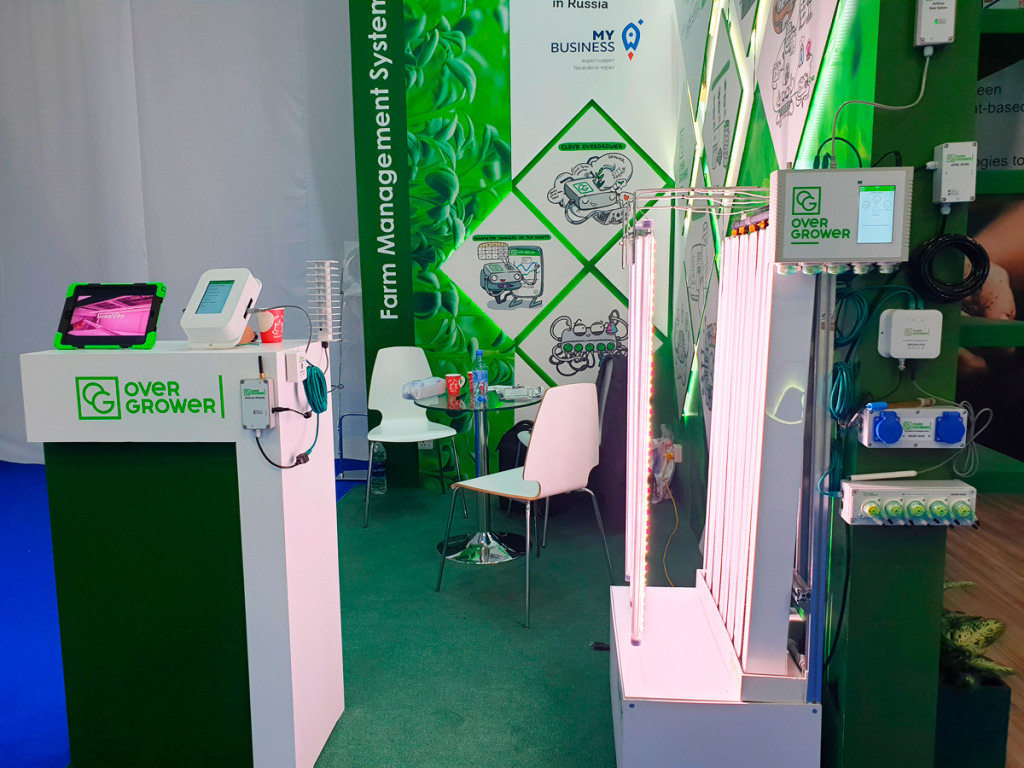 Huge of the Farmers and agritech Professionals express interest to Advanced Grower Systems' technologies showed.
GrowerMix – a New system for up to 2 Hectares farms management stimulated the firsts requests for quotations from the managers and owners of medium size farms from Arabic Gulf Countries.