GrowerMix - the cultural solution mixing system in the irrigation water flow with an integrated mixing tank for maximum precision in preparation of hydroponic solution.

Automated fertigation machines GrowerMix with various productiveness ensure the production of high quality solution.
Homogeneous mixture and maximum precision when mixing fertilizers.
Achieving the required pH and EC values in a short time.
Solution delivery with the ability to irrigate multiple groups of vegetables.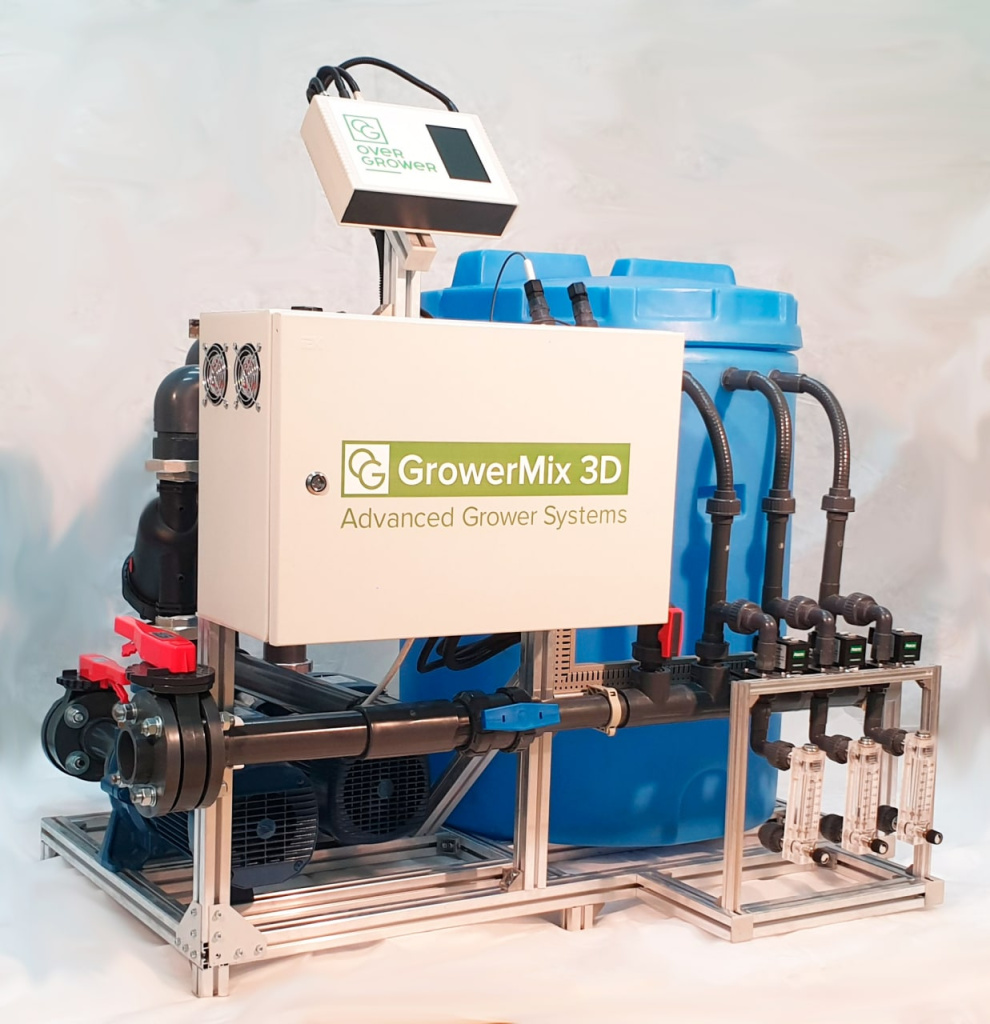 Greenhouse irrigation management using an OverGrower computer with pre-installed remote-control software.
Selection of 1 to 20 fertilizer application channels according to farmer's needs.
Choice of channels for fertilizer according to irrigation system and crop needs.