On October 23-26, 2023, the international exhibition of food, aquaculture, packaging, and agricultural equipment Saudi Agriculture 2023 took place in Ryadh, Saudi Arabia.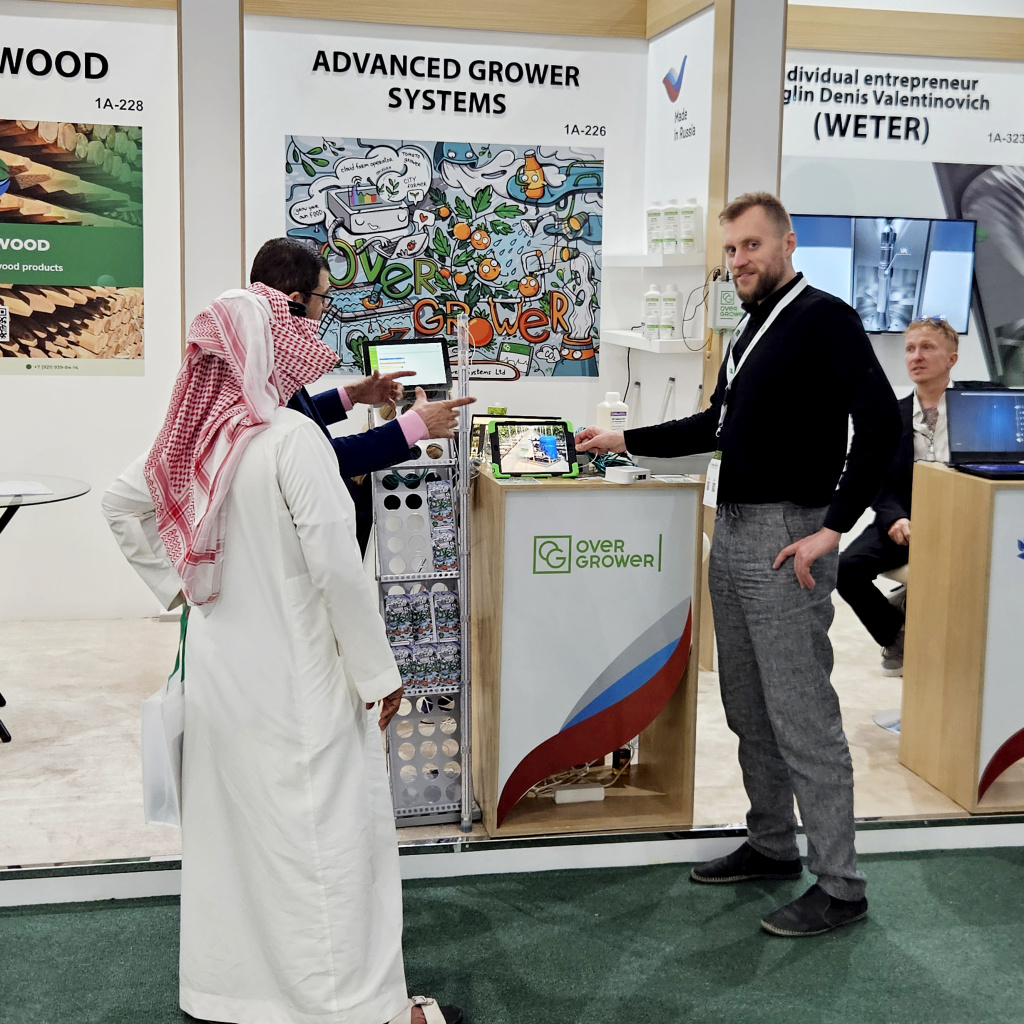 We took to the exhibition:
The company President, Roman Rybakov, presented other equipment and its operation in a remote mode, such as: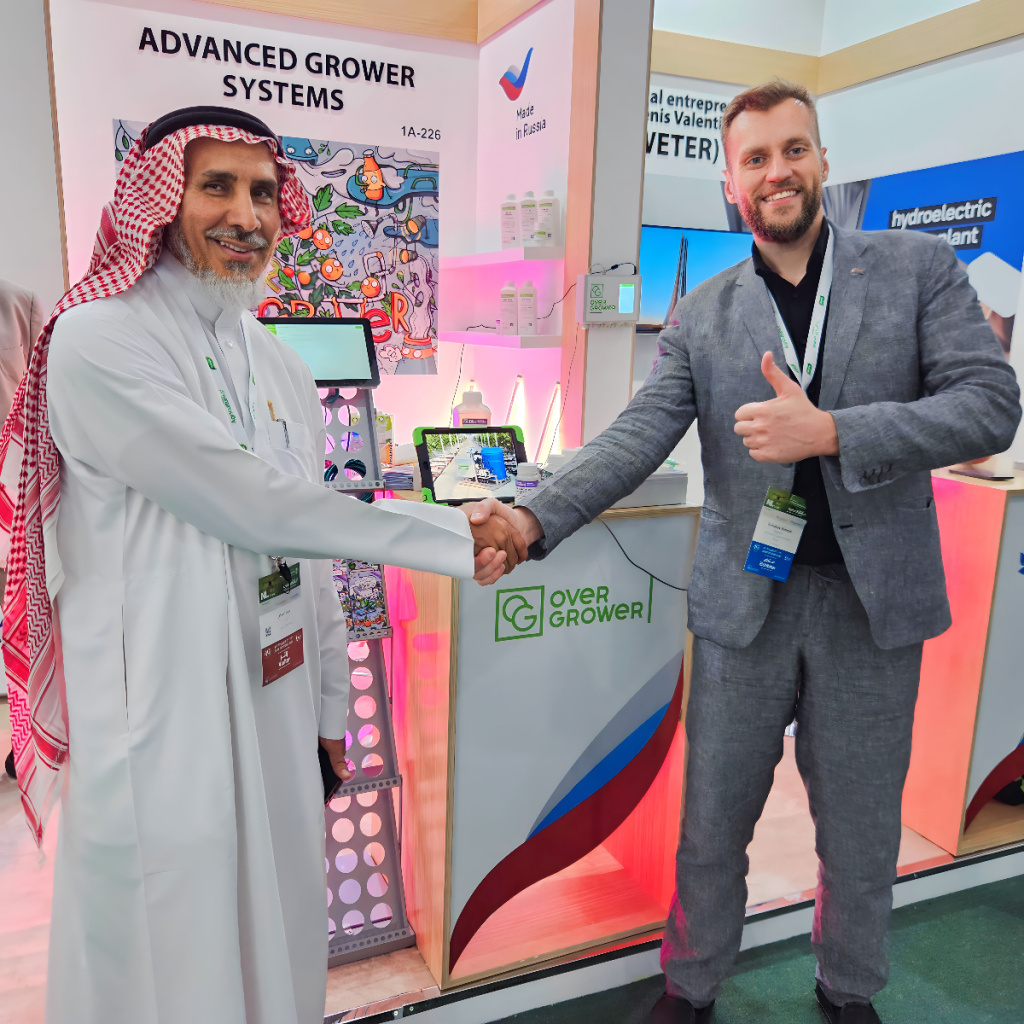 Visitors had a wonderful opportunity to learn more about hidroponic and aeroponic plant growing technologies developed by our company and implemented in greenhouses.
Visitors to the exhibition got to know about opportunities of remote control and management of key parameters of hidroponic growing, such as watering, dipping, lighting, climate management, and nutrients arranged in several growing areas at once.
At Saudi Agriculture 2023, there were many professional agricultural experts and specialists, as well as farmers from various regions of the Arabian Gulf, who showed strong interest in OverGrower equipment!