The Governor of the Novosibirsk Oblast held a meeting with representatives of innovative companies on 30 June.
Roman Rybakov, President of Advanced Growing Systems, LLC, was among those who took part in the meeting as a representative of the innovative IT company.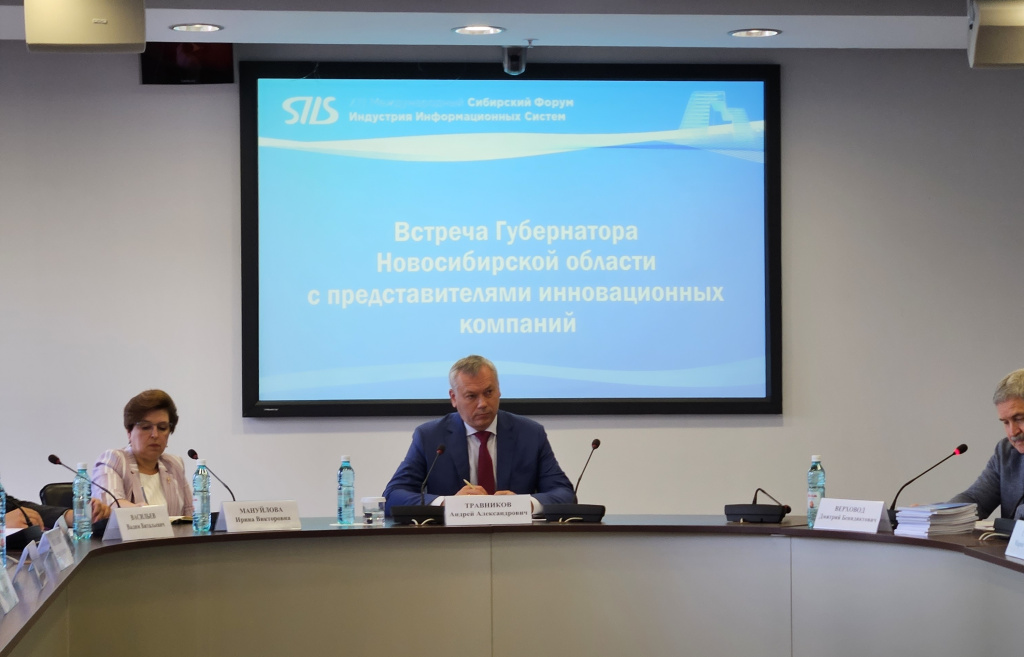 They covered some important topics, such as:
Achievements of the IT sphere in the region;
Input of innovative companies into the regional economy;
Federal support to IT businesses;
Implementation of IT solutions into the industry.
There were also other important guests at the meeting:
Irina Manuilova, Deputy Governor;

Vadim Vasiliev, Minister of Science and Innovations Policy of the Novosibirsk Oblast;

Dmitriy Verkhovod, Akadempark CEO.
The meeting was held within the Siberian Forum of Industry of Information Systems (SIIS), where Andrey Travnikov, the Governor of the Novosibirsk Oblast, and representatives of the IT industry considered the possibility of establishing an IT cluster in the Oblast, efficiency of current measures, and training of human resources in IT.