As the fellow researcher at the Microclonal Propagation Laboratory, Roman Rybakov also made a report at the Young Scientists Conference on Automation, Technical and Technological Supply of Cultivation Structures.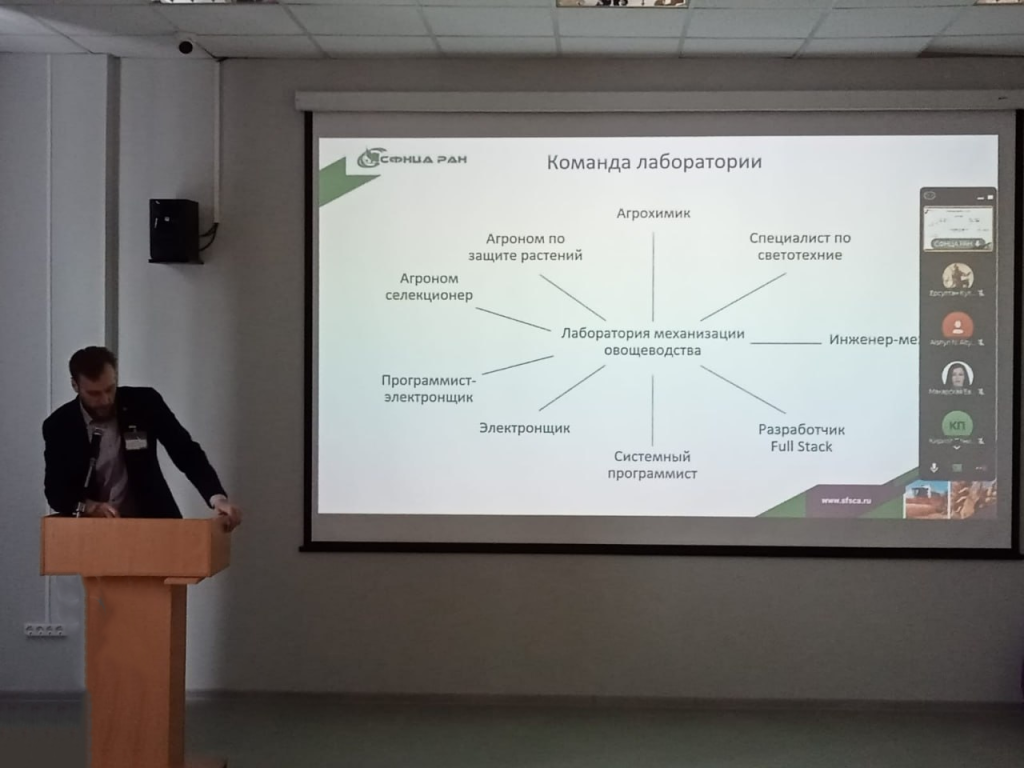 He covered on the following parts of his work:
Tasks for the Vegetable Growing Mechanization Lab with the SFRCA RAS

Structure of the plant growing automation system for laboratories, city farms, and greenhouses

A unique hardware and software module to control multi-channel LED lamps

Neuro networks and systems to support decision making by an agriculturalist

Module hydroponics and aeroponics structures to grow various cultures, such as greens, tomatoes, watermelons, pumpkins, and melons, as well as wheat, potatoes etc.

Upcoming tasks and huge plans for the future!
The audience showed true interest to and held active discussions with, the author. The talks continued even after the conference.
Roman Rybakov also helped organizing the conference as he is the Chair of the Young Scientists Council. Here are some results of the event:
The results of the IX International scientific and practical conference on Pioneering Developments in Agriculture Science Through Works of Young Scientists